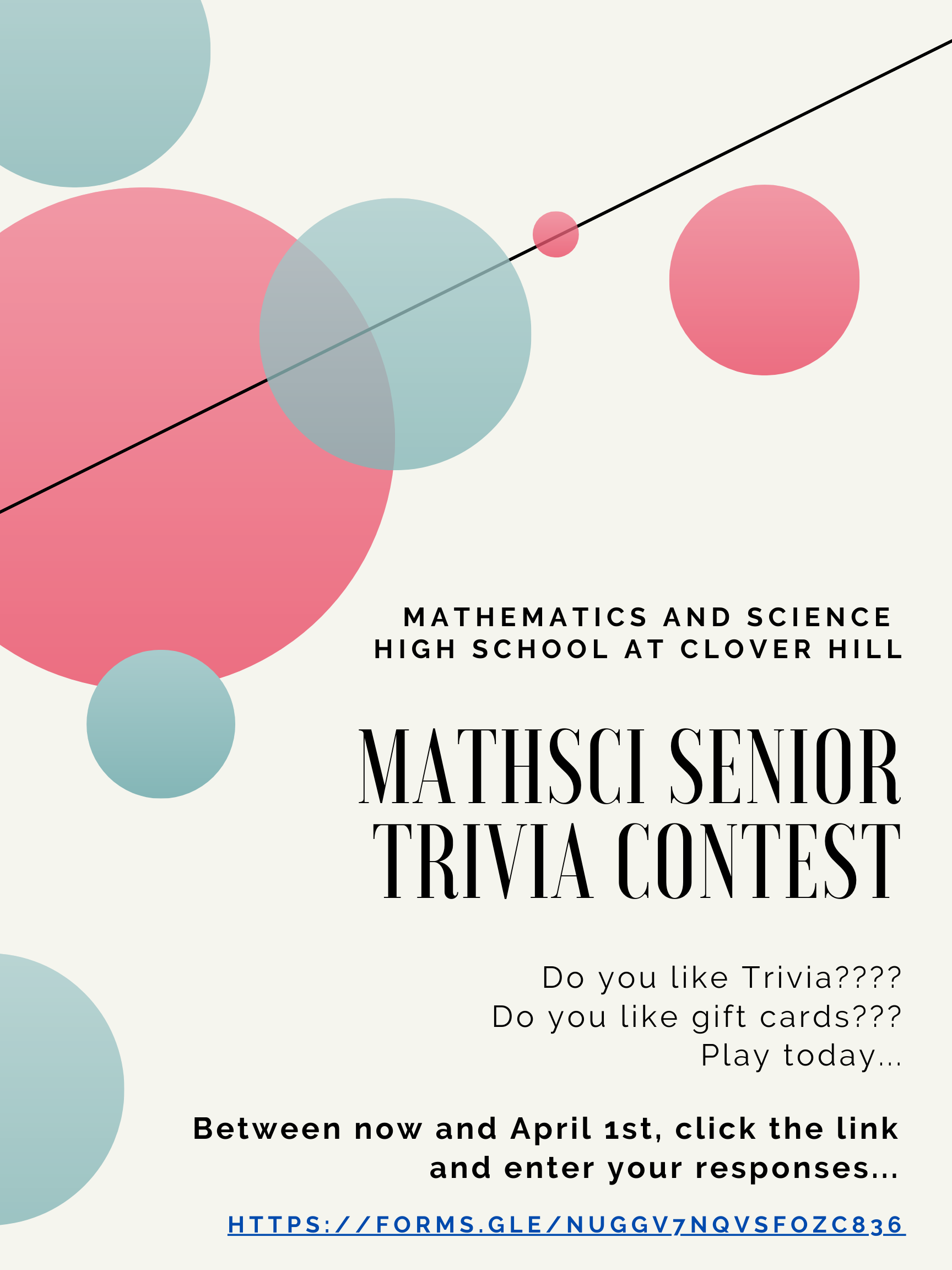 MathSci Senior Information
The MathSci Trivia Contest has been extended to Tuesday, April 13th. Click here to submit your answers -

https://forms.gle/XDivdWMdNtYGZLJg6
MathSci Senior Liaisons are having an art contest for the 2021 Memory Book Cover. Winner receives a $25 gift card. Submissions are due by April 15th.
Artwork submission form:

https://forms.gle/dnjoc7XjnS9Ku5ce8
They will be providing each senior with a Memory book at the end of the year celebration. Please provide a current photo (formal or casual) and a baby/youth photo of your senior for the book. Additionally they can submit a favorite quote or memory of MathSci and their future plans after high school. They realize that decision day is weeks away but they would appreciate having the pictures by April 15th so that they can start assembling the bulk of the book. They will put out additional calls for future plans as decision day approaches.
Memory book form:

https://forms.gle/XCkP4DS3oNsCiaUh6
Update your membership fees with the link below. Payment for all four years enters your senior into a drawing for several $500 scholarships. The dues money goes directly to support the 2021 MathSci seniors. If you have questions about your membership status, contact

membership.exponents@gmail.com .
Membership payment link:

https://tinyurl.com/yxlhmztt